Posts


Book lovers or activists on the search for an inspirational read should find interest in this book list. From stories of equal access to education to serving the world's poor, here is a list of five inspirational books with advocate authors.
5 Inspirational Books with Advocate Authors
Poverty links inextricably to so many other issues that are plaguing the world today. Between equal access to education, food security and racial segregation, it is impossible to ignore the connection between all of these issues. These inspirational books with advocate authors serve as informative and motivational pieces of writing that remind everyone to be global citizens and actively fight for one another.
– Hannah White
Photo: Flickr
March 14, 2020/by Lynsey Alexander


https://borgenproject.org/wp-content/uploads/The_Borgen_Project_Logo_small.jpg
0
0


Lynsey Alexander

https://borgenproject.org/wp-content/uploads/The_Borgen_Project_Logo_small.jpg

Lynsey Alexander2020-03-14 12:46:452020-04-01 15:16:19Inspirational Books with Advocate Authors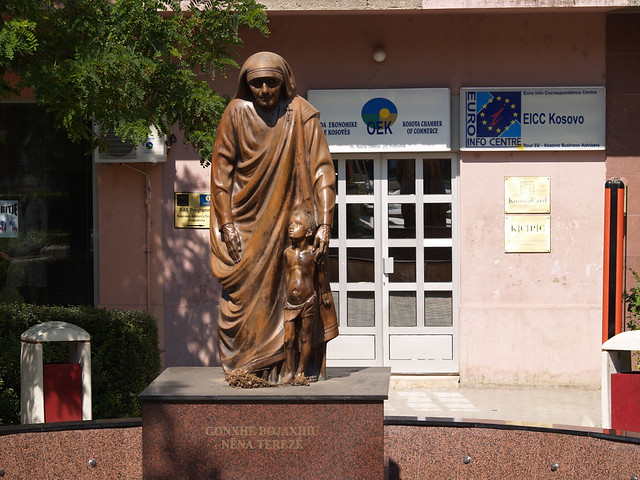 Mother Teresa is well-known throughout the world for her humanitarian work — she aided poor people no matter their illness, religion or culture. Born in 1910 in Yugoslavia, she lived most of her life in India, then passed on in 1997. Mother Teresa was awarded a Nobel Peace Prize in 1979, the U.S. Presidential Medal of Freedom in 1985, and posthumously, Pope Francis officially declared her as a saint in 2016.
Mother Teresa
Mother Teresa helped people so poor and ill that most others avoided them. She created rehabilitation homes for lepers, and rescued homeless people dying in the streets and gave them hospice shelter and love during their deaths.
While Mother Teresa helped anyone in need regardless of their condition, religion or culture, and her strong devotion to Jesus Christ motivated her work. She once said, "The work is only a means to put our love for Christ into action… to work for the poorest of the poor. So, my vocation was a continuation of belonging to Christ and being only His." The following are five of Mother Teresa's most inspiring quotes surrounding the issue of poverty.
5 of Mother Teresa's Most Inspiring Quotes Regarding Poverty:
During her Nobel Peace Prize acceptance speech in 1979, she said: "I never forget a little child who taught me a very beautiful lesson. They heard in Calcutta, the children, that Mother Teresa has no sugar for her children; and this little one, Hindu boy four years old, he went home and he told his parents: 'I will not eat sugar for three days; I will give my sugar to Mother Teresa.' How much a little child can give. After three days they brought into our house, and there was this little one who could scarcely pronounce my name. He loved with great love; he loved until it hurt. And this is what I bring before you – to love one another until it hurts. But don't forget that there are many children, many children, many men and women who haven't got what you have. And remember to love them until it hurts… I can enjoy this, but I give up; I could eat that sugar, but I give that sugar… you would be surprised of the beautiful things that people do to share the joy of giving."
"If you can't feed a hundred people, then feed just one."
"It is easy to love the people far away. It is not always easy to love those close to us. It is easier to give a cup of rice to relieve hunger than to relieve the loneliness and pain of someone unloved in our own home. Bring love into your home for this is where our love for each other must start."
During a speech in 1994 at the National Prayer Breakfast in Washington D.C., she said, "I can never forget the experience I had in visiting a home where they kept all these old parents of sons and daughters who had just put them into an institution and forgotten them – maybe. I saw that in that home these old people had everything – good food, comfortable place, television, everything, but everyone was looking toward the door. And I did not see a single one with a smile on the face. I turned to Sister and I asked: "Why do these people who have every comfort here, why are they all looking toward the door? Why are they not smiling?" I am so used to seeing the smiles on our people, even the dying ones' smile. And Sister said: 'This is the way it is nearly every day. They are expecting, they are hoping that a son or daughter will come to visit them. They are hurt because they are forgotten.' And see, this neglect to love brings spiritual poverty… When I pick up a person from the street, hungry, I give him a plate of rice, a piece of bread. But a person who is shut out, who feels unwanted, unloved, terrified, the person who has been thrown out of society – that spiritual poverty is much harder to overcome."
"There's two kinds of poverty. We have the poverty of material; for example, in some places like in India, Ethiopia and other places, where the people are hungry for a loaf of bread – real hunger. But there is a much deeper, much greater hunger; and that is the hunger for love, and that terrible loneliness and being unwanted, unloved – being abandoned by everybody."
A Light in the Dark
From providing makeshift recovery shelters and friendly hospices for sick homeless folk, to giving food to the hungry and friendship to the lonely or shunned, Mother Teresa was a kind light and safety-zone to thousands of poor people from all walks and creeds of life. Her body may have passed from this world, but Mother Teresa's most inspiring quotes live on, influencing others to follow her example.
– Emme Leigh
Photo: Flickr
August 5, 2018/by Borgen Project


https://borgenproject.org/wp-content/uploads/The_Borgen_Project_Logo_small.jpg
0
0


Borgen Project

https://borgenproject.org/wp-content/uploads/The_Borgen_Project_Logo_small.jpg

Borgen Project2018-08-05 01:30:032019-09-08 20:57:485 of Mother Teresa's Most Inspiring Quotes Regarding Poverty


Anuradha Koirala was motivated by pain. The 67-year-old Nepali native was just chosen to receive the Padma Shri, one of India's most prestigious service awards, for her role in fighting human trafficking and freeing thousands of girls from the illicit sex trade. She was instrumental in rescuing more than 12,000 sex trafficking victims, and her work saved more than 45,000 more from a similar fate. Koirala said it was the "unbearable pain of victims" that motivated her in this mission.
During a phone interview, Koirala said, "When I see their pain – their mental pain as well as physical pain – it is so troubling that I cannot turn myself away. This gives me strength to fight and root this crime out."
A Life Built on Service
Koirala's life has been devoted to service. In her early years, Anuradha Koirala found her inspiration in the work of Mother Teresa. Educated at St. Joseph Convent School in India, she dedicated more than 20 years of her life toward teaching children. Still, she felt a deeper calling. Nepal was a hotbed for sexual slavery, and Koirala decided to be a part of the force fighting human trafficking.
In 1993, Koirala left her teaching career and founded Maiti Nepal to support victims of sexual slavery and human trafficking. She recognized that these victims are often stigmatized by their families and communities, and her priority was to set up a sanctuary home.
A Home for All Women
The word Maiti refers to the mother's family. The word has sentimental value for Nepali women, meaning that they belong to their husbands forever. Unfortunately, victims of sex trafficking often find themselves homeless and unable to be married. Maiti Nepal changes that by providing a haven, a home, to these women and girls. Regardless of whether they are married or not, Maiti Nepal is a sanctuary for the exploited and violated.
Koirala's Legacy
Under Koirala's leadership, Maiti Nepal currently consists of 14 homes actively fighting human trafficking by focusing on prevention, counseling and training for girls at high risk. The girls receive training in domestic skills and are provided opportunities to participate in women's empowerment programs. Maiti Nepal also has two hospices and a school that educates approximately 1,000 children.
Maiti Nepal also focuses on awareness campaigns that seek public support against trafficking of children and women, provide legal support to victims and work with police to rescue victims and apprehend traffickers.
India's Padma Shri honor is the most recent in a long line of achievements for Koirala. Since she began her cause, she has been the recipient of 38 national and international awards for her efforts toward fighting human trafficking.
– Gisele Dunn
Photo: Flickr
February 16, 2017/by Borgen Project


https://borgenproject.org/wp-content/uploads/The_Borgen_Project_Logo_small.jpg
0
0


Borgen Project

https://borgenproject.org/wp-content/uploads/The_Borgen_Project_Logo_small.jpg

Borgen Project2017-02-16 01:30:142020-02-01 10:23:15India Honors Woman's Role in Fighting Human Trafficking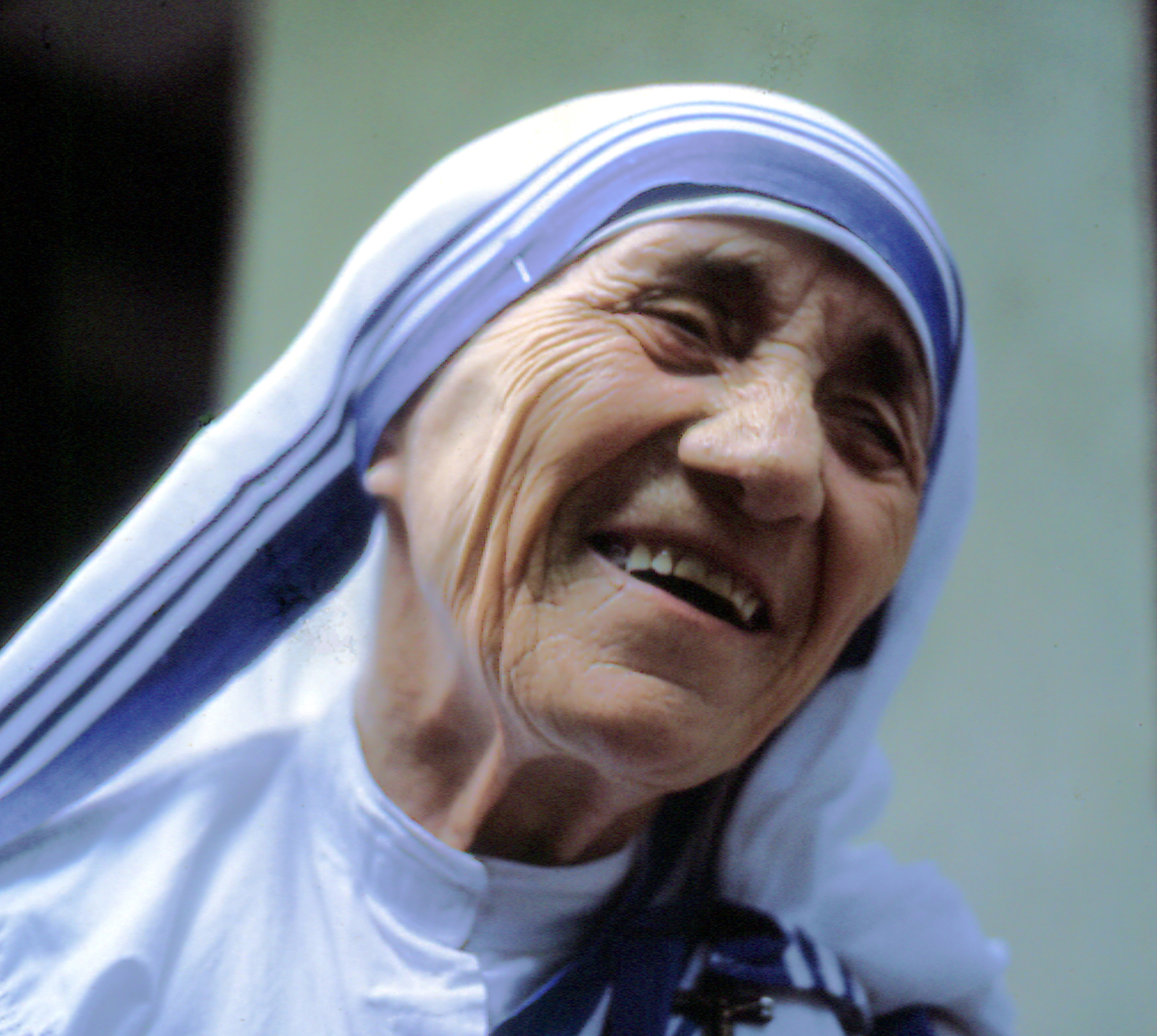 Pope Francis will canonize Mother Teresa, a nun who committed her life to helping the poor. The Pope will do so on the 19th anniversary of Mother Teresa's death in the eastern Indian city of Calcutta, where she did extensive work assisting the impoverished.
An article written in USA Today describes Mother Teresa as, "Affectionately known as the saint of the gutter for her unconditional love for the poor, abandoned and marginalized." As a result of her work in India, Mother Teresa earned several international honors, including the Nobel Peace Prize in 1979.
Mother Teresa was born in Albania in the year 1910. At the age of 18, she joined an Irish Convent and received the name, "Sister Mary Teresa." Months later, she moved to India, where she taught at St. Mary's School for girls.
According to an article on the CNN website, "There, she took her Final Profession of Vows and became Mother Teresa." Her Vatican biography stated that "nearly 20 years later, during a train ride in India, she felt a calling from Jesus to care for the poor." She established Missionaries of Charity to serve the poorest of all.
She was beatified in 2003 by Pope John Paul II, who approved her first posthumous miracle. A USA Today report explains that beatification, recognition by the Catholic Church that a person is welcomed into heaven, requires at least one miracle, while to be sainted, requires two. Mother Teresa's first miracle was declared after the Vatican Committee found no scientific explanation for the recovery of an Indian woman who prayed to Mother Teresa while suffering from a stomach tumor.
CNN reports that, in December of last year, Pope Francis recognized a second miracle attributed to Mother Teresa, the recovery of a Brazilian man suffering from multiple brain tumors. Pope Francis will be canonizing Mother Teresa on September 4 of this year.
– Isabella Rolz
Photo: Wikipedia
April 15, 2016/by Borgen Project


https://borgenproject.org/wp-content/uploads/The_Borgen_Project_Logo_small.jpg
0
0


Borgen Project

https://borgenproject.org/wp-content/uploads/The_Borgen_Project_Logo_small.jpg

Borgen Project2016-04-15 01:30:382016-07-04 06:48:52Mother Teresa To Become A Saint This Year


"There is a light in this world… more powerful than any darkness we may encounter…. [This] spirit will emerge through the lives of ordinary people who hear a call and answer in extraordinary ways."
Mother Teresa, who would not be considered an "ordinary" person, said this once, and there are people who are proving her point every day, serving as lights in the darkness. Even in the midst of devastating circumstances, there are individuals who shine like beacons of light with the efforts they make to make their little corner of the world better. In the fight against global poverty, resources like resilience and joy are all too often underestimated.
For example, 67-year-old Gangadhara Katnam has been filling potholes in Hyderabad, the Indian city where he lives. His effort to tidy up the streets does not only keep clothes from getting ruined–it can save lives. People in cars, on bicycles and on foot all have been seriously injured due to driving or falling into these massive potholes. Katnam says that if he and his peers wanted such problems to get better, they would have to step up and do it themselves. And so he took the initiative to make his sphere of the world a better place and help those around him.
Another one of the lights in the darkness is McArthur Krishna, a volunteer for the Krishna Kumar Charitable Foundation (KKCF). She works to provide employment opportunities and education for young women, which is no small task to take on in the Indian culture of dowries and strict gender roles. As Krishna states plainly, "these girls have one option. They are going to get married to someone, and what they bring to that marriage will determine how the rest of their life goes." The opportunity for women to take on responsibilities expands their horizons as they find personal fulfillment and their communities watch them succeed. The opportunity to contribute increases self-worth and the way young women are valued by others.
In Ban Naphia, a village in Laos, a man called Phet Napia melts down metal that he collects from ammunition shells and unexploded bombs that litter the countryside and then molds them into key rings and eating utensils. Laos is climbing out of poverty—it was ravaged by bombings during the Vietnam War, which is why this scrap metal is so plentiful. Phet Napia is a testament to the resilience of the country's population, making something useful and beautiful out of something that was originally harmful and ugly.
It is simple, but all too often forgotten: there is so much good being done in the world. Sometimes the goodness comes in massive strides, as in the successful implementation of the Millennium Development Goals. Sometimes it comes in inspiring milestones, as on July 24, 2015, which marked one year of Nigeria being polio-free. And sometimes, the most influential acts of goodness shine through in a retiree filling potholes or a young woman being given a sense of purpose or in a villager's resourceful spoon engineering. And for a pedestrian who avoided a pothole, a young woman who finally feels valued or a man making lemonade out of lemons, perhaps this is the sort of goodness that has the biggest impact.
– Emily Dieckman
Sources: Gates Foundation, GB Tribune, KKCF, National Geographic, NPR, UN
Photo: Scoop Whoop
August 3, 2015/by Borgen Project


https://borgenproject.org/wp-content/uploads/The_Borgen_Project_Logo_small.jpg
0
0


Borgen Project

https://borgenproject.org/wp-content/uploads/The_Borgen_Project_Logo_small.jpg

Borgen Project2015-08-03 09:10:212020-02-19 11:35:49Lights in the Darkness: Ordinary People Doing Good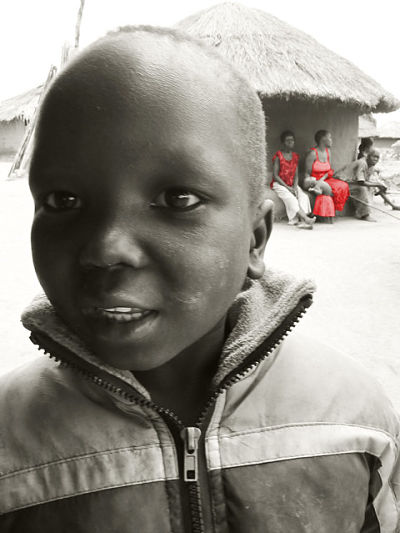 "Poverty is relatively cheap to address and incredibly expensive to ignore."

– Clint Borgen, President of The Borgen Project
In June of 1998, all heads of the U.N. agencies signed a statement defining the term "poverty." The statement read,"Fundamentally, poverty is a denial of choices and opportunities, a violation of human dignity…It means not having enough to feed and clothe a family, not having a school or clinic to go to…It means insecurity, powerlessness and exclusion of individuals, households and communities. It means susceptibility to violence, and it often implies living on marginal or fragile environments, without access to clean water or sanitation."
After the World Summit on Social Development in Copenhagen in 1995, the U.N. recognized the need to reduce "overall" poverty, as 117 member-states adopted a declaration and program of action dedicated to this cause.
What is significant about this concept of overall poverty is the idea that the U.N. considers it present in all countries, whether it exists as "mass poverty in many developing countries," "pockets of poverty amid wealth in developed countries" or "the utter destitution of people who fall outside of family support systems, social institutions and safety nets.
Poverty has made itself a presence in everyone's lives, whether it is in the form of a classmate, colleague, a friend in the neighborhood or a friend in a neighboring country. Below are several quotes on poverty from past and present prominent leaders, defining what poverty looks like to them.
Best Poverty Quotes
"We think sometimes that poverty is only being hungry, naked and homeless. The poverty of being unwanted, unloved and uncared for is the greatest poverty. We must start in our own homes to remedy this kind of poverty." — Mother Teresa, Missionary and Saint.
"These days there is a lot of poverty in the world, and that's a scandal when we have so many riches and resources to give to everyone. We all have to think about how we can become a little poorer." — Pope Francis, current Head of the Catholic Church.
"Wars of nations are fought to change maps. But wars of poverty are fought to map change." — Muhammad Ali, Professional Boxer.
"People…were poor not because they were stupid or lazy. They worked all day long, doing complex physical tasks. They were poor because the financial institution in the country did not help them widen their economic base." — Muhammad Yunus, Author of "Banker to the Poor: Micro-Lending and the Battle against World Poverty."
"Where you live should not determine whether you live, or whether you die." — Bono, Singer and Philanthropist.
"If human beings are perceived as potentials rather than problems, as possessing strengths instead of weaknesses, as unlimited rather than dull and unresponsive, then they thrive and grow to their capabilities." — Barbara Bush, former First Lady of the U.S.
"Overcoming poverty is not a gesture of charity. It is an act of justice. It is the protection of a fundamental human right, the right to dignity and a decent life." — Nelson Mandela, former President of South Africa.
"Just because a child's parents are poor or uneducated is no reason to deprive the child of basic human rights to health care, education and proper nutrition." — Marian Wright Edelman, Founder and President of the Children's Defense Fund.
"If poverty is a disease that infects the entire community in the form of unemployment and violence, failing schools and broken homes, then we can't just treat those symptoms in isolation. We have to heal that entire community." — President Barack Obama, 44th and current President of the U.S.
"Poverty is not only about income poverty, it is about the deprivation of economic and social rights, insecurity, discrimination, exclusion and powerlessness. That is why human rights must not be ignored but given even greater prominence in times of economic crisis." — Irene Khan, former Secretary-General of Amnesty International, 2010.
– Blythe Riggan
Sources: BBC, Brainy Quote 1, Brainy Quote 2, Goodreads, OHCHR, Standford, The Book of the Poor
Photo: Bio
June 20, 2014/by Borgen Project


https://borgenproject.org/wp-content/uploads/The_Borgen_Project_Logo_small.jpg
0
0


Borgen Project

https://borgenproject.org/wp-content/uploads/The_Borgen_Project_Logo_small.jpg

Borgen Project2014-06-20 09:23:242019-04-23 10:15:3010 Quotes on Poverty

It's important that we remember and memorialize the great humanitarians that have left their marks. Here are some great humanitarian quotes: 
"Overcoming poverty is not a gesture of charity, it is an act of justice." – Nelson Mandela
"Do your little bit of good where you are.  It's those little bits of good put together that overwhelm the world." – Desmond Tutu
"Happiness is when what you think, what you say, and what you do are in harmony." – Mahatma Gandhi
"I think we all want justice and equality, a chance for a life with meaning. All of us would like to believe that if we were in a bad situation, someone would help us." – Angelina Jolie
"True Heroism is remarkably sober, very undramatic.  It is not the urge to surpass all others at whatever cost but the urge to serve others at whatever cost." – Arthur Ashe
"We always overestimate the change that will occur in the next two years and underestimate the change that will occur in the next ten. Don't let yourself be lulled into inaction." – Bill Gates
"Everyone needs to be valued. Everyone has the potential to give something back. – Princess Diana
Don't look for big things, just do small things with great love….The smaller the thing, the greater must be our love." – 

Mother Teresa
"Philanthropy is commendable, but it must not cause the philanthropist to overlook the circumstances of economic injustice which make philanthropy necessary." – Martin Luther King Jr.
"Therefore I feel that the aforementioned guiding principle must be modified to read: If you desire peace, cultivate justice, but at the same time cultivate the fields to produce more bread; otherwise there will be no peace." – Norman Borlaug
These humanitarian quotes will hopefully inspire you to become a more active member of society while always staying mindful of those less fortunate. If each of us plays our part, our journey toward harmonious peace will be accelerated.
– Sunny Bhatt
Sources: Brainy Quote, Brainy Quote The Givers
Photo: ZA News Network
April 10, 2014/by Borgen Project


https://borgenproject.org/wp-content/uploads/The_Borgen_Project_Logo_small.jpg
0
0


Borgen Project

https://borgenproject.org/wp-content/uploads/The_Borgen_Project_Logo_small.jpg

Borgen Project2014-04-10 16:50:062017-12-20 12:37:18Top Humanitarian Quotes

Dr. Martin Luther King Jr.


King is arguably one of America's most influential civil rights activists of all times.  He was able to achieve significant political change through his non-violent protests and demonstrations, which advocated for equality between all races.  In 1964, King was awarded the Nobel Peace Prize for his work towards social justice and he selflessly donated all of the prize money of $54,123 to the civil rights movement.  He is best known for his "I Have a Dream" speech, which has inspired humanitarians all over the world.
Harriet Tubman
Tubman was an African-American who overcame slavery just so that she could save others from the same fate.  Tubman was born into slavery in Maryland in 1822 and was often beaten by her master until she was able to escape to Philadelphia in 1849. Even after escaping such a difficult life, she risked it all to return to Maryland, as well as multiple other states, in order to rescue others.  Throughout her life, she led 13 different missions that rescued 70 slaves by using the Underground Railroad.  She also spied on the Confederacy during the Civil War for the Union.
Bill Gates
Gates, Chairman and CEO of Microsoft, is one of the richest men in the world and virtually has been since 1995, but many people do not realize his immense wealth is nearly $80 billion. Exactly how much Gates has pledged is not known, but he has donated at least $29 billion of his fortune to charitable causes. He donates to multiple causes, but is very devoted to eradicating malaria and as part of the Bill and Melinda Gates Foundation; multiple awards have been presented to him because of his humanitarian efforts.
Mother Teresa
Mother Teresa was a devout Catholic trained by the Sisters of Loreto who started her career of serving others by traveling to India.  There, she worked as a teacher, and having observed the extreme poverty existing in India, she started a new order called The Missionaries of Charity.  The main goal of this order was to look after the people that nobody else was looking after.  She spent 45 years of her life helping others and received the Nobel Peace Prize for actively helping the poor in every way possible.
Mahatma Gandhi
Gandhi moved from India to England to study law after the death of his father in 1888.  There, he studied not only law, but also two religious texts: the Hindu Bhagavad Gita and the Bible.  He remained committed to both scriptures for the entirety of his life because the Bhagavad Gita awakened a sense of pride for India in him and the teachings of humility and forgiveness from the Bible inspired him to lead India to independence from Great Britain.
For 30 years he advocated for peaceful protests and demonstrations to lead the British to relinquish India from their hold.  He was also a recipient of the Nobel Peace Prize owing to his efforts and philosophy that inspired movements for freedom and civil rights around the world.
– Kenneth W. Kliesner
Sources: Biography Online, ATI, Biography Online, Better Get a Website, Biography Online
Photo: q99.info
February 6, 2014/by Borgen Project


https://borgenproject.org/wp-content/uploads/The_Borgen_Project_Logo_small.jpg
0
0


Borgen Project

https://borgenproject.org/wp-content/uploads/The_Borgen_Project_Logo_small.jpg

Borgen Project2014-02-06 14:18:372017-11-30 10:53:16Top 5 Influential and Admirable Humanitarians


Everyone can benefit from the power of giving quotes. It is not just a duty of all humanity, but also a privilege to help those less fortunate. Below are 10 quotes about giving.
Top Quotes on Giving and Being Generous
1. "Tell them to use their money to do good. They should be rich in good works and should give generously to those in need; always being ready to share with others whatever God has given them." – Timothy 6: 17-19
2. "Those who are happiest are those who do the most for others." – Booker T. Washington
3. "No one has ever become poor by giving." – Anne Frank
4. "For I was hungry and you fed me. I was thirsty and you gave me a drink. I was a stranger and you invited me into your home. I was naked and you gave me clothing… When did we ever see you sick or in prison, and visit you? 'I assure you, when you did it to one of the least of these my brothers and sisters; you were doing it to me!" – Matthew 25: 34-40
5. "Peace can only last where human rights are respected, where people are fed, and where individuals and nations are free." – Dali lama 14

6. "Have compassion for all beings, rich and poor alike: each has their suffering. Some suffer too much, others too little." – Gautama Siddhartha
7. "When a poor person dies of hunger, it is not because God did not take care of him or her. It has happened because neither you nor I wanted to give that person what he or she needed." – Mother Teresa
8. "Poverty is the worse form of violence." – Mahatma Gandhi
9. "Smiling in your brother's face is an act of charity. So is enjoining good and forbidding evil, giving directions to a lost traveler, aiding the blind, and removing obstacles from the path." – Muhammad
10. "When we give cheerfully and accept gratefully, everyone is blessed." – Maya Angelou
– Amy Robinson
January 25, 2014/by Borgen Project


https://borgenproject.org/wp-content/uploads/The_Borgen_Project_Logo_small.jpg
0
0


Borgen Project

https://borgenproject.org/wp-content/uploads/The_Borgen_Project_Logo_small.jpg

Borgen Project2014-01-25 04:00:312017-09-11 12:48:18Top 10 Giving Quotes
Mother Teresa is often considered to be one of the greatest humanitarians of our time. Born into an influential Albanian family, Mother Teresa left it all behind to serve the poor in India.  She founded the Missionaries of Charity, a religious congregation that's active in 133 countries. The congregation operates dozens of orphanages, schools, soup kitchens and homes for the elderly and sick.
Mother Theresa is well known for her inspiring insights on topics like poverty, compassion and charity. Here are her ten of her most inspiring quotes:
1.      "Kind words can be short and easy to speak, but their echoes are truly endless."
2.      "Be faithful in small things because it is in them that your strength lies."
3.      "I have found the paradox, that if you love until it hurts, there can be no more hurt, only more love."
4.      "If we have no peace, it is because we have forgotten that we belong to each other."
5.     "We think sometimes that poverty is only being hungry, naked and homeless. The poverty of being unwanted, unloved and uncared for is the greatest poverty. We must start in our own homes to remedy this kind of poverty."
6.     "Please choose the way of peace…In the short term there may be winners and losers in this war that we all dread. But that never can, nor never will justify the suffering, pain and loss of life your weapons will cause."
7.     "What we do is less than a drop in the ocean. But if it were missing, the ocean would lack something."
8.     "Let us touch the dying, the poor, the lonely and the unwanted according to the graces we have received and let us not be ashamed or slow to do the humble work."
9.     "Let us not be satisfied with just giving money. Money is not enough, money can be got, but they need your hearts to love them. So, spread your love everywhere you go."
10.  "There must be a reason why some people can afford to live well. They must have worked for it. I only feel angry when I see waste. When I see people throwing away things that we could use."
– Allison Johnson
Sources: Brainy Quote, Mother Teresa
Photo: Macedonia
November 25, 2013/by Borgen Project


https://borgenproject.org/wp-content/uploads/The_Borgen_Project_Logo_small.jpg
0
0


Borgen Project

https://borgenproject.org/wp-content/uploads/The_Borgen_Project_Logo_small.jpg

Borgen Project2013-11-25 09:45:542013-11-26 04:17:2910 Inspiring Mother Teresa Quotes
All copyrights for this article are reserved to this source